What are special application video systems?
If you create, record, distribute, or display video and audio content, the tools you use are a special application video system.
---
Specialty Systems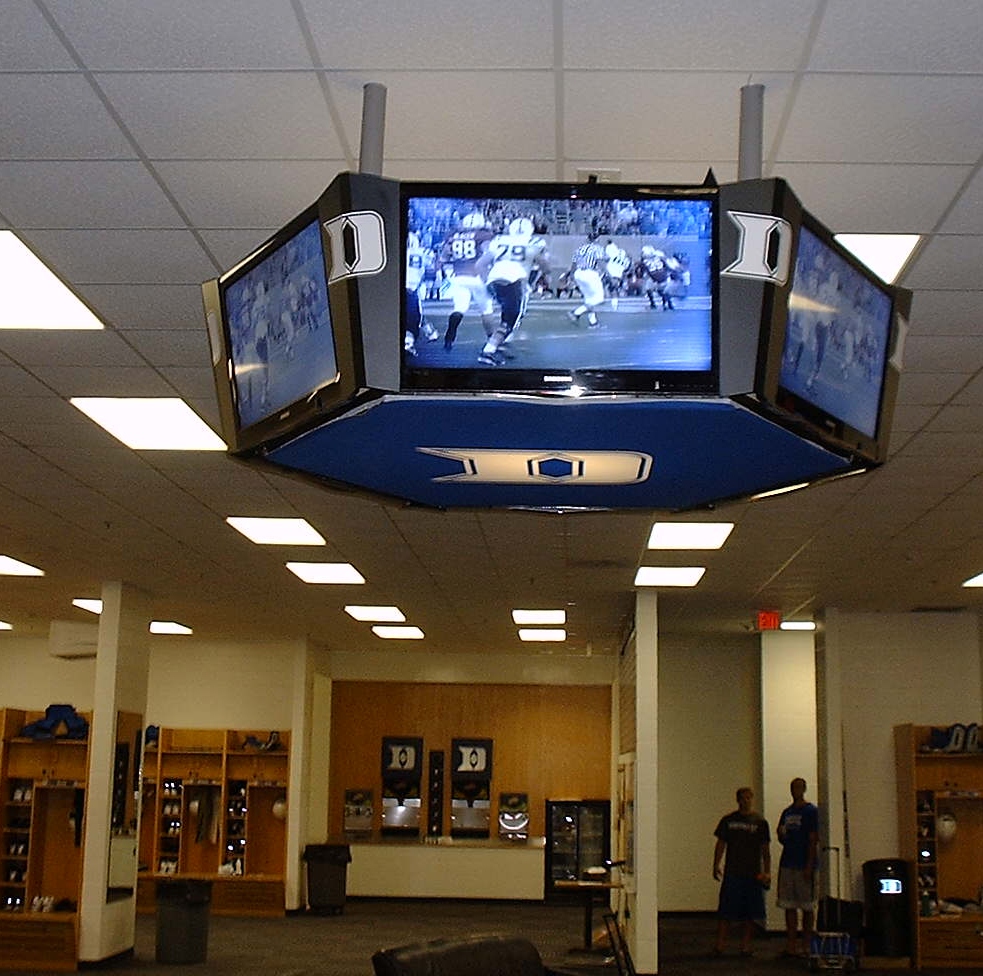 MHT can design and install a system to meet your unique need. In the example shown at the left, a six-sided monitor array in a locker room looks and works like the center cluster in a large sports arena. This is a design that can be scaled to work in municipal and school-based sports venues, for a fraction of the cost of a traditional system. Other specialty systems include multi-Operating Room image distribution, and intra/inter campus video transport networks.
---
Arena Video Production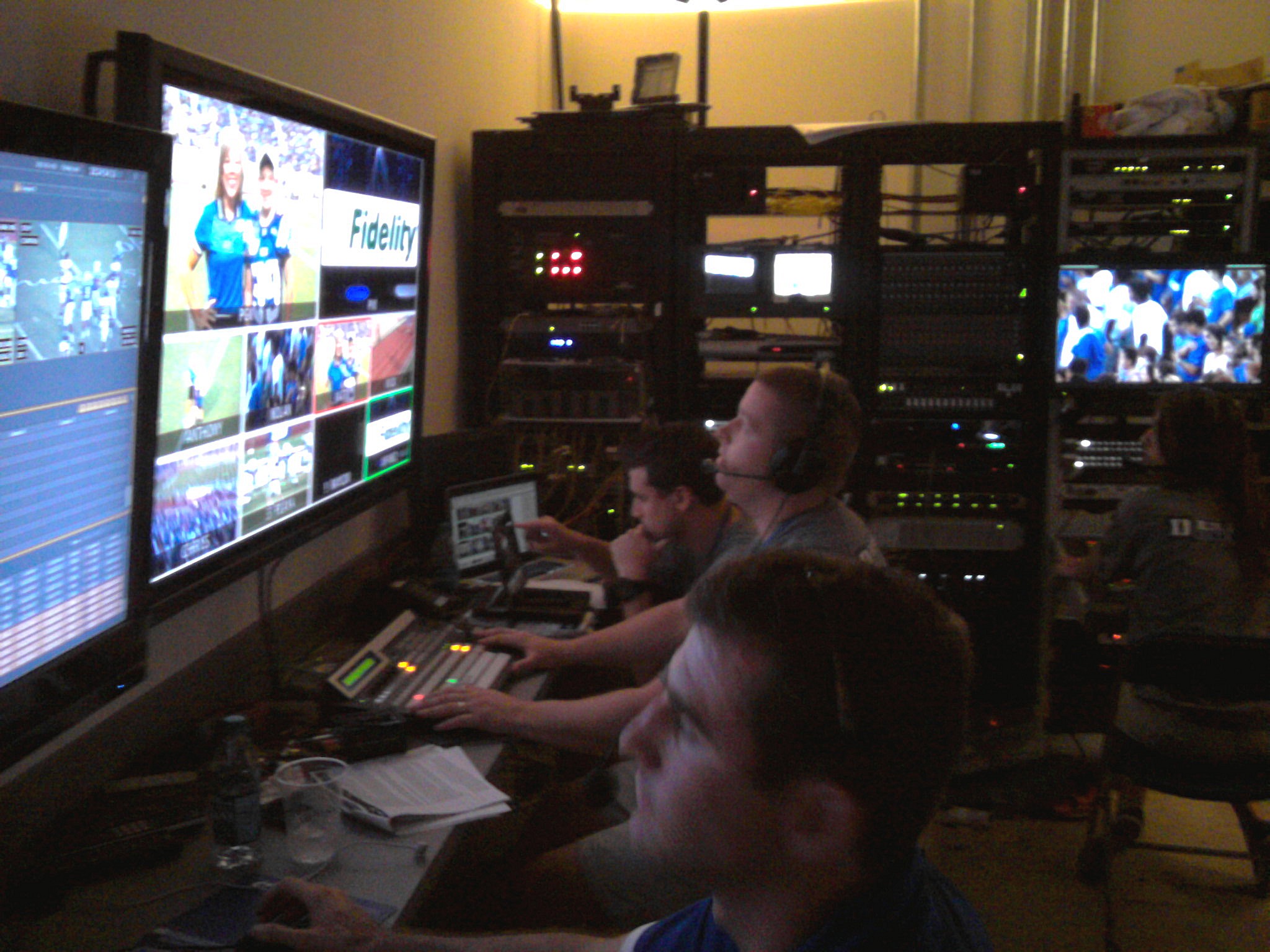 Specialized live video production for stadium video display systems. We design the large venue content-creation systems including the first university stadium video system in North Carolina. Usually incorporates elements of live broadcast sports production with rapid-access graphics, sound, and instant replay. MHT works with Large-Scale Display system providers to develop the "front-end" content production, sharing, and distribution for these venues.
---
Surgical Imaging Systems

Originally developed for remote viewing, Medical imaging is changing the practice of surgery. Our role is to integrate isolated and often incompatible display technologies into functioning standardized systems.
---
Contribution Video Systems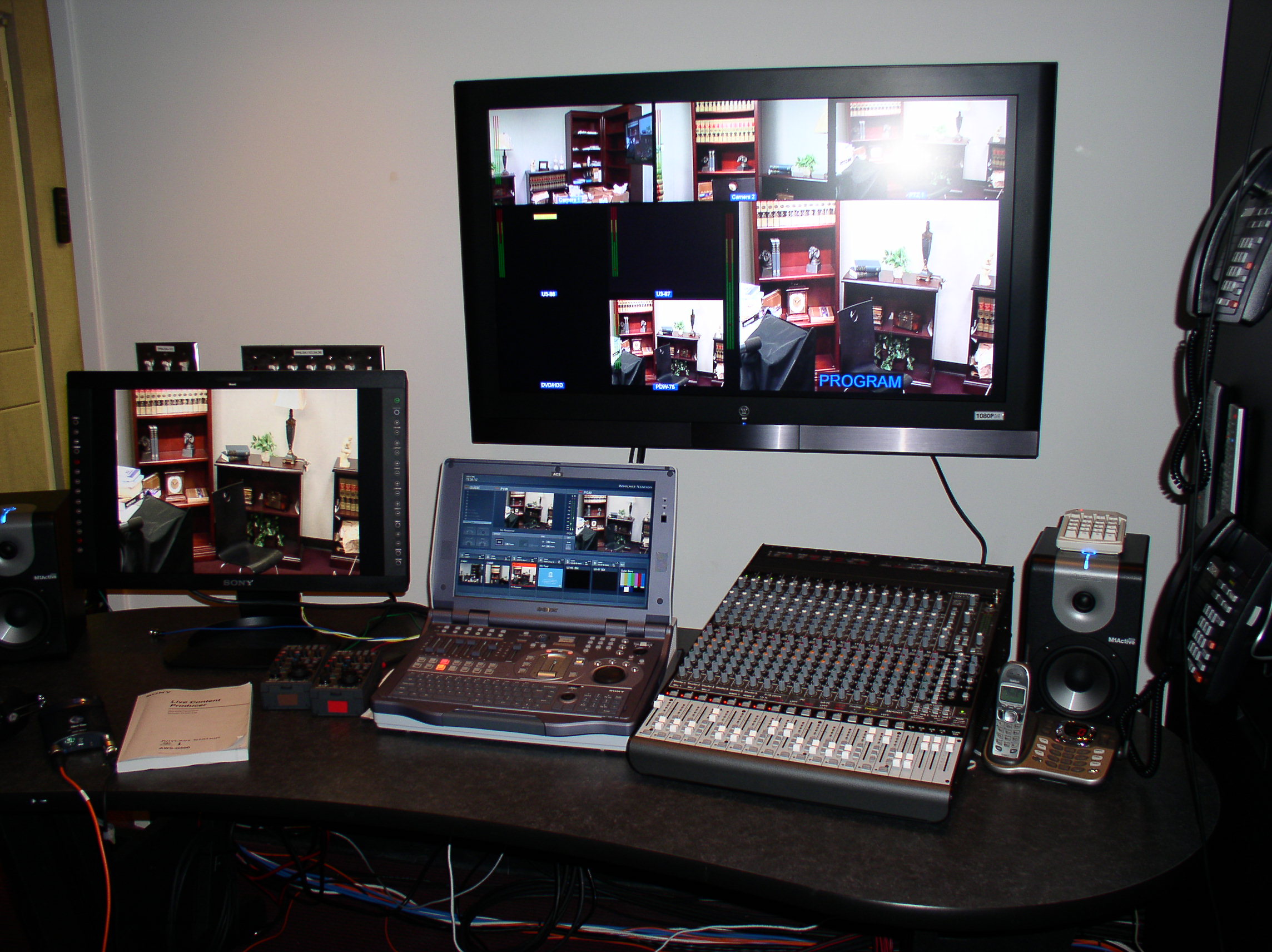 Live remote production systems connected by local network and/or common carrier to broadcast outlets and designated remote locations. We developed our first HD studio in 2007.
---
Production Facilities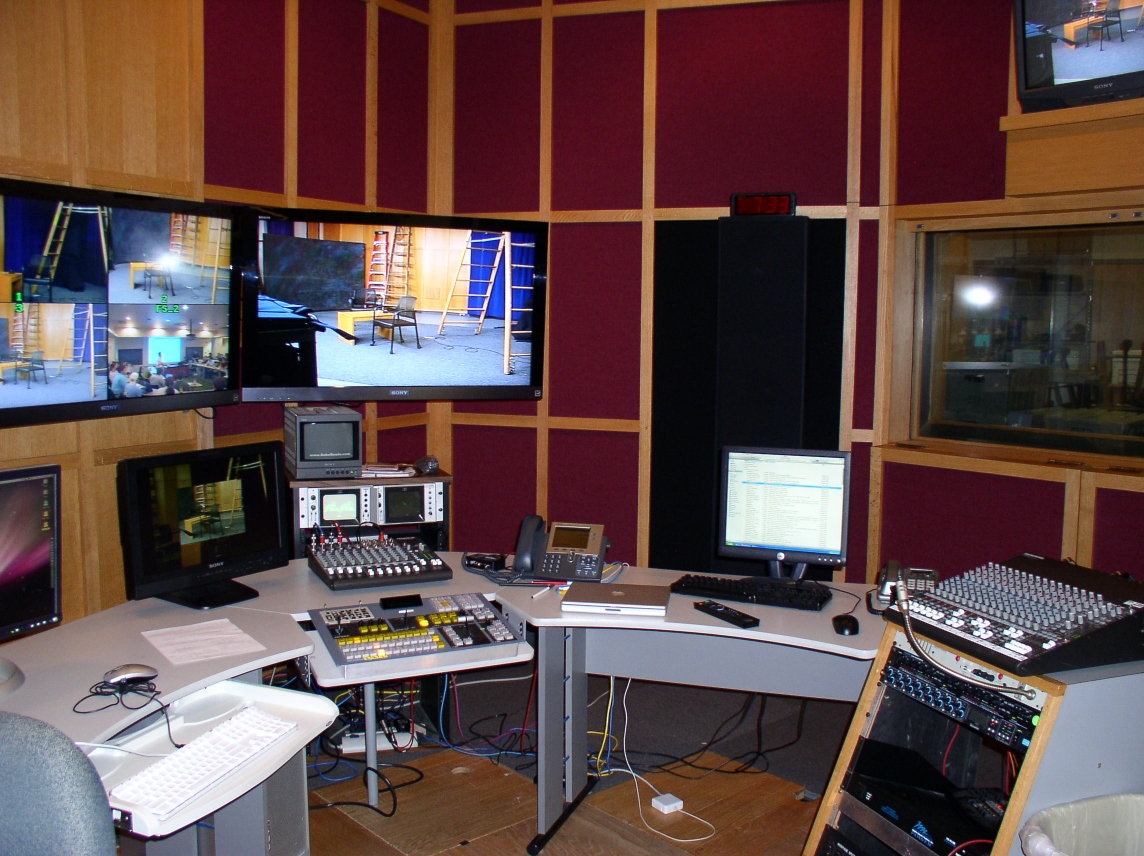 Large and small studios including fully staffed and partially automated for live broadcast, record, and stream. This also includes multi-bay editing and collaborative post-production. Interactive video conference capability and HD production are common needs.
---
In-House TV
This includes local channel creation and insertion, and complete multi-channel CATV systems. The first type is typical of a retirement community, while the second type is found in hospitals, college campuses, and corporate research complexes. Contact MHT if you are planning create a new system, or add any of the following to an existing system: live origination, high-definition channels, playback automation, remote channel management, digital signage, automated information, point-to-point video and audio conference, or emergency alerts.